Welcome to Garden Place Senior Living
---
We live here. We care here.
The Garden Place Senior Living Communities are located in St. Clair, Randolph, and Monroe Counties, serving seniors in Waterloo, Millstadt, Red Bud, and Columbia.
We invite you to visit our communities where each person has an opportunity to make a contribution to our Garden Place family. It is people that make a community. We recognize that people make all the difference. Treating people well – with respect, trust, care, and good humor – can be quite contagious.
We believe trusting relationships are the most basic of human needs and the strongest foundation for caring for one another. Our decisions are guided by goodness, loyalty, faith, and fun—our True North.
Our Garden Place Senior Living Communities are places where elders, families, and employees are growing and teaching each other. We are discovering, contributing, and trusting one another to do the right thing in the spirit of honor and love.
Garden Place Senior Living Photo Gallery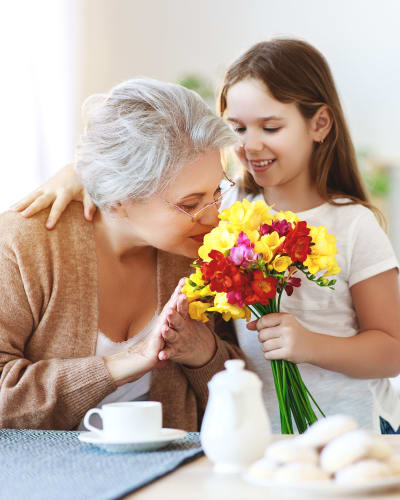 Resources
---
With so many options and so much information out in the world, how do you navigate it all? We're working every day to help demystify the aging process and senior living. You're invited to explore these resources to help you in your search. Visit the Compass Senior Living's Resource Center.
Need Help Locally?
Please ask to speak to our Administrator if you have questions or concerns about financial options and assistance. We understand that sometimes there are challenges with selling a house or going through the paperwork of getting approved for some programs such as Veterans Aid and Attendance.
We partner with several agencies and have resources that may be of benefit. Contact us to discuss your situation and learn about what options might be available to you.
Watch Our Video
---
Watch out short video to learn more about our services at Garden Place Senior Living